Join Us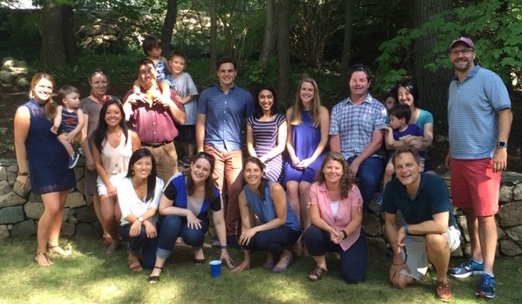 The G2P Research Program has a long history of working with young investigators to advance independent research projects.
Opportunities exist for undergraduate, graduate and medical students as well as postdoctoral fellows to contribute to and expand high-profile studies that are re-shaping the way genomics is being integrated into medicine. We also accept genetic counseling interns seeking rotation experience as part of their genetic counseling masters program. Our research is interdisciplinary and provides opportunities to learn about diverse topics and research methods in the field of translational genomics.
Trainees work with Dr. Green and the G2P Research Team to develop independent projects that align with their skill sets and career goals.
In addition to mentoring and support, G2P offers a collaborative, team-oriented environment with weekly project meetings and opportunities to attend meetings and seminars in one of the nation's largest hubs for biomedical research.
If you are interested in pursuing a research opportunity with us, please email a description of your interests, your CV, and a writing sample.